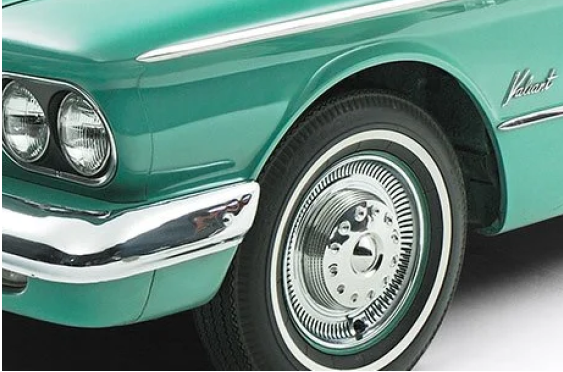 MAY 2023
Saturday 20th

Sunday 21st

Lucky door prizes to be won every hour during the show
2023 SATURDAY NIGHT DINNER TBC

Following on from the huge success of our previous dinners, we will have another sensational guest speaker this coming show.
The 2023 dinner will be held at the Star Room of TRECC at 6.30 for 7pm. Tickets at $60 per person (tbc).
(Limited Tickets available)
For ticket purchases click on "Exhibitor Application Form"

Saturday 20th and Sunday 21st May 2023 are set to showcase some of the very best classic, collectible and show cars available in Australia.

The Tamworth Motor Show is the premier motor show in country NSW. Local motor dealers and after market retailers will be on hand to service the expected crowd of over 4,000 .


Car Clubs and individuals are welcome to display their classics on the grounds around T.R.E.C.C both days.
Vehicle Entries Close Friday 12th May 2023
LOCATION
Tamworth Regional Entertainment and Conference Centre (T.R.E.C.C.)
Greg Norman Drive, Tamworth, NSW.
EVENT DATES
Saturday 20th & Sunday 21st May 2023
OPENING TIMES
9.00 am - 5.00 pm Saturday
9.00 am - 3.00 pm Sunday
ENTRY FEES
Exhibitors - Cars $30, Bikes $15
General Public Admission $15
Children 12 and under, free entry.
PRESENTATION
Trophy presentation at 1 pm Sunday 21st May 2023
CURRENTLY SEEKING EXHIBITORS
Do you want to to enter your classic car, motorbike, hot rod, drag car or racing car to exhibit in this prestigious event? All applications will be scrutinised by the organisers and vehicles will be selected to represent a marque, a particular year, an unusual model or just of great interest to the public. Space is limited. To find out more about entering your vehicle check out the
Exhibitor Information
and submit an Application Form.
JUDGING
Cars on display will be judged in the following categories: Best Show Car, Hotrod, Australian, American, European / Asian, Commercial, Vintage / Veteran, People's Choice, Meguiar's Trophy and Shannons Choice. Motorcycle categories include: Best Sports, Competition, American, Japanese, European, Peoples Choice and Best of Show including the Charles Latter Memorial Trophy. Also a trophy for the Best Display (vehicle or trade stand).
LOCATION
Once again we will be using Tamworth's "state of the art" Tamworth Regional Entertainment and Conference Centre (T.R.E.C.C.) which is situated on Greg Norman Drive, just off the New England Highway, south of the main city centre. Tamworth is very conveniently located nearly at the midpoint between Sydney and Brisbane. Come for the weekend! Contact
Destination Tamworth
for accommodation info.
Shannons Tamworth Motor Show | rotamwest@gmail.com | | Rotary Club of Tamworth West P.O. Box 3170, Tamworth NSW 2340 Australia